About Laur Skin Solutions™
T&T Online Luxury Skincare Brand
Our purpose for developing Laur Skin Solutions™ is motivated by love, and what is stronger than love? Nothing! It is our goal that Laur Skin Solutions™ help all to achieve their level of skin beauty regardless of gender or ethnicity. This include suppling skin solutions without prejudice! From those whom want to enhance their natural glow, to others that need skin repair, or those that desire an overall lighter complexion. We provide it all!
Above all else we are most concerned about producing products that are cruelty-free, sulfate-free, paraben-free, silicone-free, EU allergen-free. Since we are motivated by 'love' we 'NEVER' compromise our standards to continue providing you with quality products.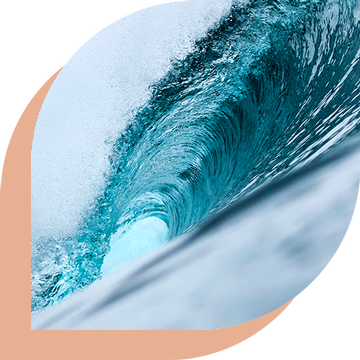 All our formulas have hydrating properties
At Laur Skin Solutions™ we believe that moisture is intrinsic to transporting healing, restorative, and nutritious properties to the skin. Hydrating skin is key to improving elasticity, plumping dehydrated skin, balancing oiliness, increasing skin's defense, and supporting detox functions. As such all our formulations have hydrating components that further assist in improving one's skin health.
We are pleased to have produced a brand in luxury skincare products that aid in reducing the appearance of dark spots, correcting the signs of aging, evening out skin tone, brightening pigmented marks. Our products accomplish this task because of the precisely engineered hydrators that combine powerful ingredients.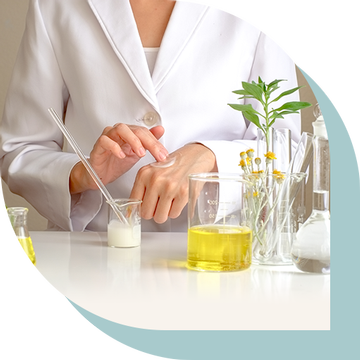 Formulations
We have researched and tested problem-solving products that address the skincare needs of diverse, multi-hued skin of color from hyperpigmentation, excess oil production, hydration to anti-aging. Our products have no ethnic or gender barriers.
Strategically designed with the highest standards of advanced technology combined with nature and science in every drop, resulting in exquisite formulations. Our daily regimes are formulated to assist you on your skin goal journey.
At this time we provide 1 Face Brightening Kit & 1 Body Brightening Kit. In an effort to address varying skin concerns we developed three formulations for  an individual to choose from according to their needs. Formulations are available with or without hydroquinone. The 3 skin solution options to choose from are: 
1. GLOW UP. This helps to restore the skin's vibrancy, which helps to nourish, hydrate and increase blood flow to the skin.  It is the best option for individuals who want to boost their natural  complexion for a radiant glow.  2. BRIGHTEN. A reparative formula that focus on  rejuvenating and healing damaged skin. Best for persons who want to even out skin tone. 3. LIGHTEN. A skin lightening formula that inhibits melanin production in reducing pigmentation of the skin. Suited for persons that wants to be 2 or more shades lighter. Chat with a skincare rep for the solution that's right for you!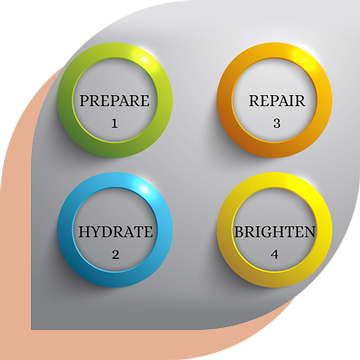 Our Approach
To effectively, aid in one's skin goal we employ a 4-method approach.
Step 1 – PREPARE: Skin preparation is important to reduce the number of microorganisms on the skin's surface. This results in the removal of dirt, oils, and impurities, to readily allow for absorption of active ingredients into skin. You cannot drink clean water in a dirty glass, it will be contaminated. Similarly, skincare products should ONLY be applied to clean skin.
Step 2 – HYDRATE: Skin hydration is imperative to rejuvenating your skin. The outermost layer needs moisture to flush away toxins and carry nutrients to the skin's cells. Hence, our products hydrate the skin and are packed with nourishing properties that enhance the skin.
Step 3 – REPAIR: Repairing one's skin is crucial in revealing healthy skin. "Out with the old in with the new" especially applies when treating rough, damaged, uneven skin. Our repair products support skin cell turnover that stimulates the production of new skin. This process improves dark spots, age spots, wrinkles, and collagen synthesis.
Step 4 – Brighten: Brightening the skin is paramount in fading pigmented marks and spots. The illuminating formulations developed strategically work to reduce uneven skin tone, age spots, hyperpigmentation, healed blemish scars or lighten overall skin tone.